Advantech Corporation Wins NewBay's Best of Show Awards , Presented by TV Technology
13/4/2561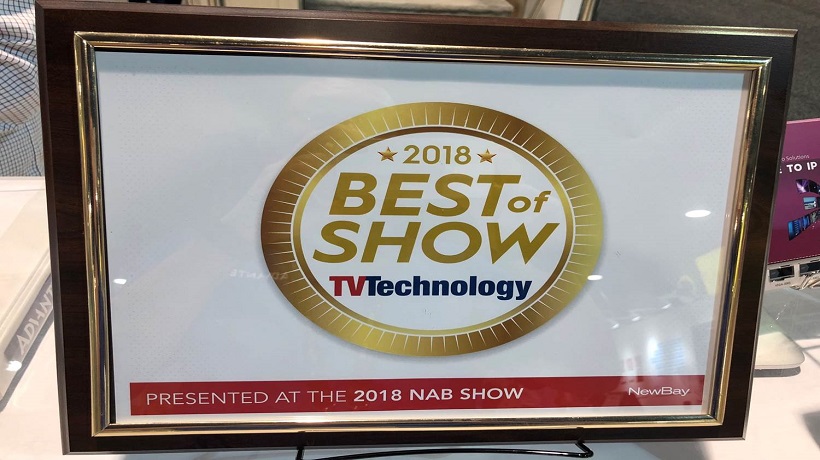 IRVINE, CALIF., APRIL 13, 2018 —

Advantech—a leading global manufacturer of embedded, automated and ruggedized computing products, services and solutions—is pleased to announce their VEGA-3318 is a recipient of the NewBay Best of Show Award, presented at the 2018 NAB Show by TV Technology.
NewBay's Best of Show Awards are evaluated by a panel of engineers and industry experts, and are selected based on innovation, feature set, cost efficiency and performance in serving the industry.
Winners receive an award for display and will be featured in TV Technology, the digital television authority, serving the broadcast, cable, production, post production, business and new media markets.
All nominated products are featured in the special Best of Show Awards Program Guide, to be distributed in digital edition form to more than 100,000 readers of TV Technology, Digital Video, Video Edge, Government Video, Radio World, Radio magazine, Pro Sound News and Sound & Video Contractor after the convention.
The VEGA-3318 is the world's first video accelerator able to perform real time, professional grade 8-ch 4K HEVC transcoding in an ultra-low power PCI Express format that can be integrated into standard IT cloud servers via Linux API. Its high density enables efficient large-scale cloud deployments that can greatly contribute to the media industry's objective of reducing CAPEX and OPEX when building next-generation Live UHD OTT Cloud Services.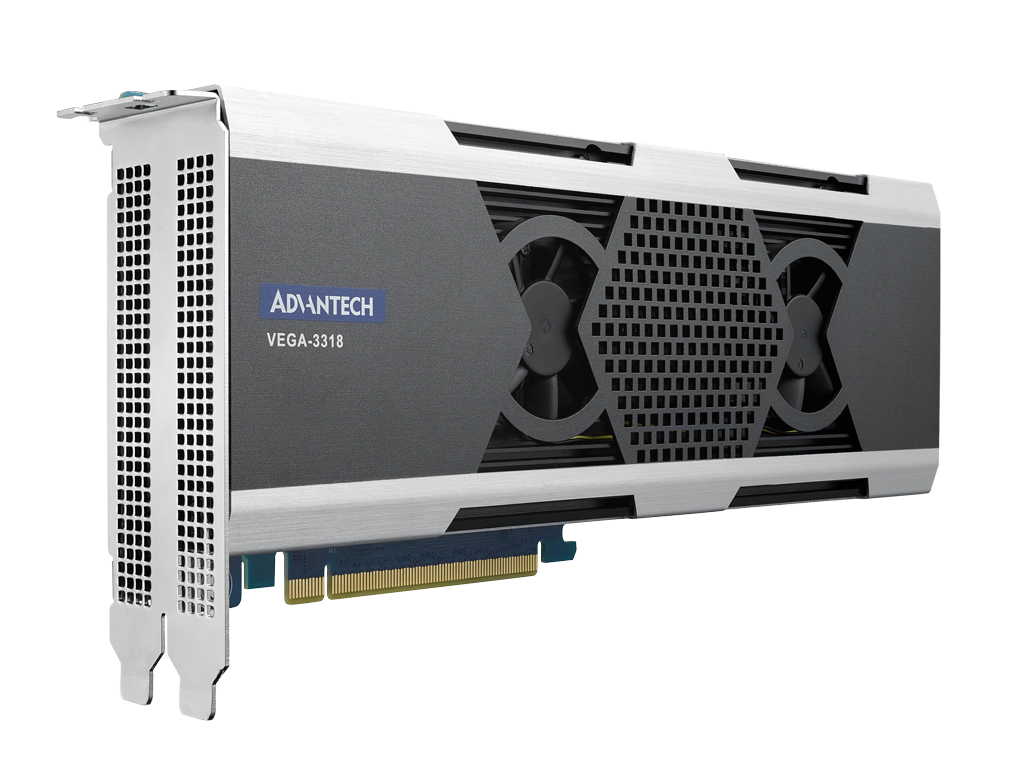 8-ch 4K HEVC/AVC/MPEG-2 Encoding, Decoding & Transcoding Accelerator

"The NewBay Best of Show Awards at NAB are now in their fifth year," said Paul McLane, NewBay managing director, content. "The program seeks to shine a spotlight on relevant innovations in technology as seen around the million-square-foot exhibit floor of the industry's top trade show. The list of 2018 winners and nominees gives real insight into where and how rapidly our media tech businesses are evolving."
"Online video content will dominate in the following years and we can see how key players in the media, telecom, and internet industries are positioning themselves in this direction," said David Lin, Associate Vice President for Video Solutions at Advantech. "Accelerating this new online video era is in our nature and can show companies how we can help them catch the video wave in a cost-effective and timely manner".
Founded in 1983, Advantech is a world-leader in providing trusted, innovative embedded and automation products and solutions. With a portfolio of over 1,000 products and a network of more than 8,000 talented people working in 92 major cities worldwide, the Industry 4.0 accelerator offers a comprehensive Internet of Things (IoT) portfolio, customer-centric design services and global logistics support. Renowned for developing and manufacturing high-quality, high-performance hardware and software computing components as well as complete platforms for more than 30 years, the billion-dollar company collaborates closely with select partners across a diverse range of market sectors to provide edge-to-cloud solutions for a wide array of applications—driving smart cities, smart factories and the advancement of industrial and commercial IoT—while achieving the collective corporate vision of enabling an intelligent planet. For more information, visit www.Advantech.com. Find Advantech on Facebook, Twitter, LinkedIn and Google+.