Advantech Launches LEO-WS10 Handheld Dimensioning and Barcode Scanner for Improved Operational Efficiency
28/10/2563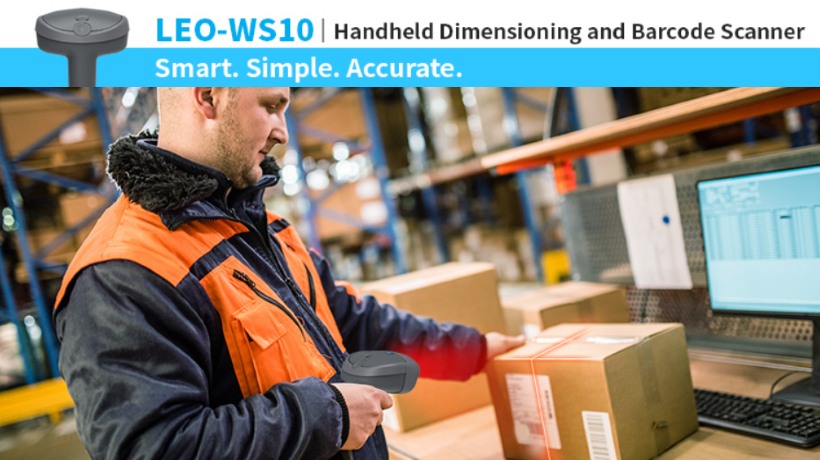 Taipei, Taiwan, September 2020 – Advantech, a leading provider of industrial computing solutions, is pleased to announce its LEO-WS10 handheld dimensioning and barcode scanner. Designed to streamline workflows for warehouse, logistics, retail, post office, airport luggage, and inventory management applications, LEO-WS10 accelerates package dimension scanning, improves collection and loading operations, and minimizes errors related to manual data entry. To ensure reliable operation in industrial environments, LEO-WS10 supports a wide operating temperature (-10 ~ 40 °C/14 ~ 104 °F) and is IP54 rated for protection from water and dust. Moreover, LEO-WS10 can be easily connected to any computer via USB or RS-232 and is compatible with Windows, Android, and Linux OS, enabling convenient deployment without additional hardware.
Instant Package Measurements
Advantech's LEO-WS10 scanning solution transforms the measurement of packages. With LEO-WS10, users can simply aim the scanner at the package and press the trigger button to instantly obtain the package dimensions (Lx W x H). This accelerates scanning and increases operational efficiency. In some cases, the adoption of LEO-WS10 at workstations has increased efficiency by up to 293%.



Integrated 1D/2D Barcode Scanner
LEO-WS10 is also equipped with a 1D/2D barcode scanner. Thus, only a single device is needed to complete most package scanning tasks, reducing overall hardware costs and integrating workflows.



Laser Aiming Technology for Accurate Scanning
Compared to stationary dimension scanners, LEO-WS10 features unique laser aiming technology that provides a guide for scanning packages accurately and easily.
Key Features
Handheld design for easy operation and portability

Laser aimer for accurate scanning

No pre-calibration required

Compatible with any computer (verified performance with Advantech's DLT VMT series)

Supports Windows, Android, and Linux OS



Advantech's LEO-WS10 handheld dimensioning and barcode scanner is available for order now. For more information about this or other Advantech products, contact your local sales support team or visit product page at
www.advantech.com/products/handheld-terminal/sub_handheld_terminal
.