Advantech Launches PCA-6029 Full-Sized PICMG 1.0 Single-Board Computer to Support Legacy IPCs
24/3/2564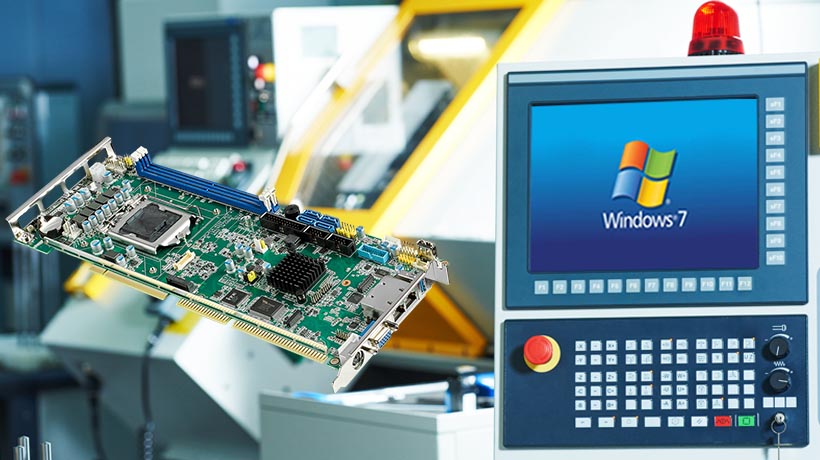 March 2021, Taipei, Taiwan - Advantech, a leading provider of industrial computing platforms, is pleased to announce PCA-6029, its latest full-sized PICMG 1.0 single-board computer (SBC). Powered by a 6th/7th gen Intel® Core™ i processor, PCA-6029 delivers high-performance computing and flexible I/O expansion to support complex industrial applications.
Empowering Legacy IPCs for the Latest Industrial Applications
PCA-6029 is an SBC with a PICMG 1.0 form factor and equipped with an LGA1151 socket Intel® Core™ i processor, Intel® H110 chipset, 64 GB DDR4 memory (2400 MHz), and M.2 NVMe (PCIe x4) SSD. Designed to support legacy IPCs running the Windows 7 operating system, PCA-6029 features the ISA Bus interface and provides fast read/write speeds that facilitate AI deep learning, video surveillance, IT and OT data convergence, and other advanced applications.
Flexible Expansion and 7-Year Product Longevity
PCA-6029 enables I/O expansion with the provision of additional connectors for integrating a 6/8/14/20-slot PCI/ISA interface or optional 4-in-1 card (PCE-SA01), as well as one optional header for DP/DVI expansion. PCA-6029 also supports multiple backplanes to allow the SBC to be flexibly configured according to specific application requirements. Free from end-of-life issues, Advantech guarantees PCA-6029 a product longevity of 7 years. Thus, PCA-6029 can be used to support legacy ISA devices until 2027.
Intel® Core™ i7/i5/i3 LGA1151 processor
Dual-channel (non-ECC) DDR4 2133/2400, up to 64 GB
Supports USB 3.0 and SATA3.0
Compatible with dual displays, VGA and DVI-D/DP (optional)

Advantech's PCA-6029 full-sized PICMG 1.0 SBC is available to order now. For more information about this or other Advantech products, contact your local sales support team or visit our website at www.advantech.com.
Founded in 1983, Advantech is a leading provider of trusted, innovative products, services, and solutions. Advantech offers comprehensive system integration, hardware, software, customer-centric design services, embedded systems, automation products, and global logistics support. We cooperate closely with our partners to provide complete solutions for a wide range of applications in diverse industries. Our mission is to enable an intelligent planet by developing automated and embedded computing products and solutions that facilitate smarter working and living. With Advantech products, the application and innovation potential becomes unlimited. (Corporate website: www.advantech.com)